Newsletter 2017
Featured Articles
---
Students Awarded NSF Research Fellowships
Two students, Erin Aiello and Heather Neldner, were awarded National Science Foundation graduate research fellowships, a prestigious award that will fund three years of their graduate education.
Do Cook Pines Pine for the Equator?
In an article in the journal Ecology, Matt Ritter and Jenn Yost reveal a novel behavior of the Cook pine — it always leans toward the equator.
Cute and Cold: Studying Seal Pups in Antarctica 
A team of Cal Poly students and professors is finishing up a 10-week Antarctic research expedition studying the physiology of Weddell seal pups.
---
More News
Letter from the Department Chair
New department chair Ken Hillers takes a look back at 2017 and finds that Cal Poly Bio had another top-notch year.​
Read the letter from the chair ›
Resilient Algae May Help Abalone During Ocean Acidification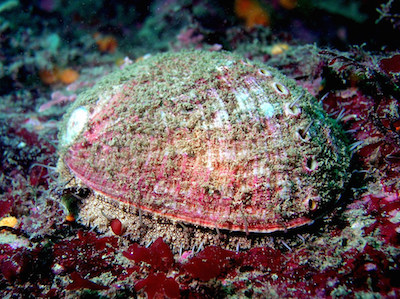 New research from Cal Poly and California Sea Grant sounds a hopeful note for the resilience of California abalone in the face of ocean acidification. The study, conducted by Cal Poly biologist Jennifer O'Leary, focuses on crustose coralline algae and their effects on abalone's ability to reproduce. 
Read more about coralline algae ›
Cal Poly Researchers Map Bird Deaths from Window Collisions
Cal Poly students joined an international team of researchers to determine how different buildings and landscaping contribute to bird deaths due to window collisions.
Read more about window collisions ›
Keeling Named Outstanding Faculty Advisor
Elena Keeling was recognized by President Armstrong for her efforts to help students succeed academically and personally. Students and staff praised Keeling's approachability, compassion and strong commitment to student success.
Bio Major Tops CSU Research Competition
John Stepanek, a senior, earned first place in the undergraduate Biological and Agricultural Sciences category at the 31st annual California State University Student Research Competition. His work focused on the effects of elevated corticosterone, a stress hormone, on color in Southern Pacific rattlesnakes.
Read more about Stepanek's success ›
Thank You to Our Generous Donors
Thank you to all the alumni, parents, friends, private businesses, foundations and organizations that donated to the Biological Sciences Department. Private support helps provide exceptional Learn by Doing opportunities for today's students. 
Related Content